About Us
Some of the things you need to know.
Southern California's Premier Cannabis Testing Lab
Cannalysis is an analytical cannabis laboratory servicing Southern California. We use validated scientific methods to analyze cannabis products for cultivators, manufacturers, dispensaries, and individuals looking to know more about their products. We understand how important access to that data is, whether it be printed on a customized product label, displayed in a dispensary, passed to a Weedmaps menu or kept private via encryption. Our online platform allows our customers total control of their data.
Testing Services
All of the nerdy things we do in the lab.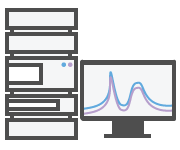 Potency
We qualify and quantify 11 cannabinoids to help consumers understand the potential effects that product may have, manufacturers can more accurately dose their products, and cultivators can optimize their harvests. We perform this analysis using HPLC-DAD with validated methods across all cannabis medium types.
THC Acid
delta9-THC
delta8-THC
CBG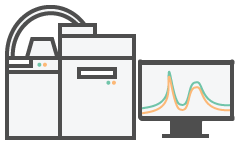 Terpenes
Terpenes contribute to the taste and aroma, as well as adding an "entourage effect" towards the physiological response that cannabinoids produce within the human body. Terpene profiles are determined using HS-GC-FID (Gas Chromatography with Flame Ionization Detection and Headspace Analysis). These validated methods analyze the concentrations of 21 different terpenes within a cannabis product.
Limonene
Linalool
alpha-Pinene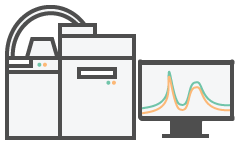 Residual Solvents
Cannalysis utilizes HS-GC-FID (Gas Chromatography with Flame Ionization Detection and Headspace Analysis) for Residual solvent analysis . This provides the ability to detect solvents that may have been left behind during the extraction process of concentrated cannabis products.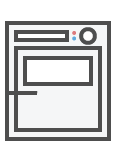 Microbials
Microbiological Screening uses analyte specific cultures to determine CFUs (Colony Forming Units) of mold, yeast and E. coli bacteria.
E.coli
Coliform Bacteria
Yeast
Mold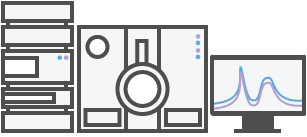 Chemical Residues
Cannalysis utilizes the latest LC-MS/MS technology for the qualification and quantitation of chemical residues within cannabis samples. We offer a comprehensive panel of the some of the most common and concerning chemicals. In total we test for a total of 59 pesticides, insecticides and fungicides.
Abamectin
Acequinocyl
Bifenthrin
Bifenzate
Daminozide
Myclobutanil
Pyrethrins
Spinosad
Technology and Tools
WE are so much more than just a lab.
We Built Our Own Platform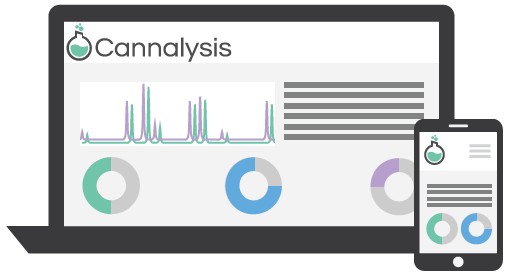 Our platform, built from the ground up, streamlines the testing experience and puts all your testing information at your fingertips. It is directly connected to our laboratory so you have real-time information as to the status of your sample. Additional tools and notifications we provide create a testing experience that goes above and beyond.
We Are Fully Integrated

When an end consumer is looking for a specific product in their area, it's more than likely they turn to Weedmaps. Data shows that having lab tested products on your Weedmaps menu directly increases traffic and sales. The Cannalysis online platform is fully integrated with Weedmaps, giving our customers the ability to pass the product info, photo, and test results directly to their Weedmaps menu at the click of a button. No more calling your lab to tell them which results you want posted, just login and click what you want posted. Or, you can use our fully automated Weedmaps posting, with easy to use filtering, and you don't even have to log in!
Take control of your Weedmaps menu by choosing what test results are posted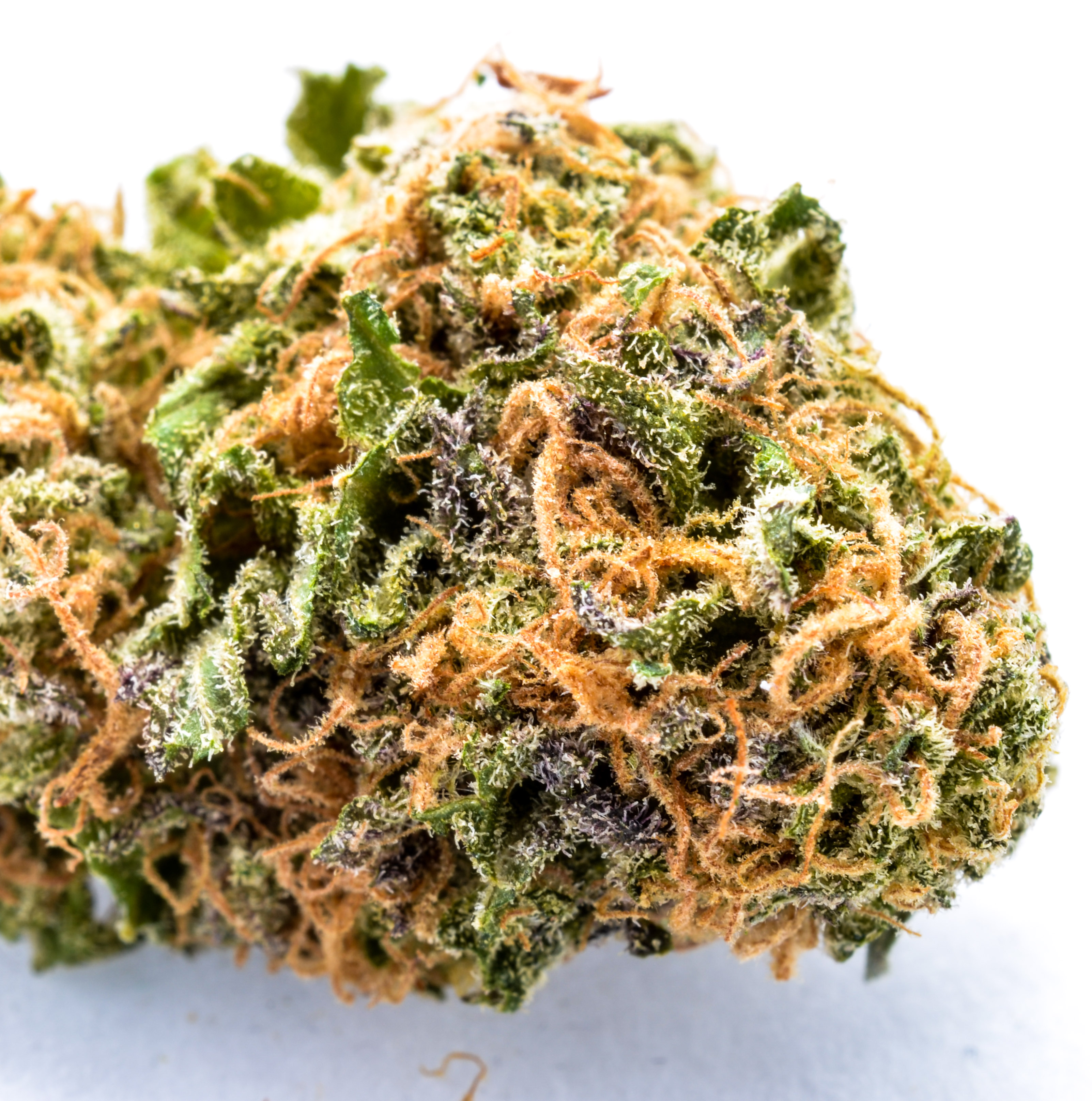 POST TO Easy-to-Understand Results, and they Look Great!
Other labs report results with convoluted charts that are difficult to interpret and mg/g readings that take a scientific background to understand. One quick glance at Cannalysis results and anyone can understand the strength relative to other similar products, what it might smell/taste like, as well as if it is safe to consume or not.
Here is an example of how we display our potency results
23.0 THCa
1.0 Δ9THC
0.6% Δ8THC
ND THCv
0.5% CBDa
0.5% CBD
ND CBDv
26.20%
TOTAL CANNABINOIDS
23.0% THCa
1.0% Δ9THC
0.6% Δ8THC
ND THCv
0.5% CBDa
0.5% CBD
ND CBDv
0.2% CBN
0.4% CBGa
ND CBG
ND CBC
...And how about some terpenes?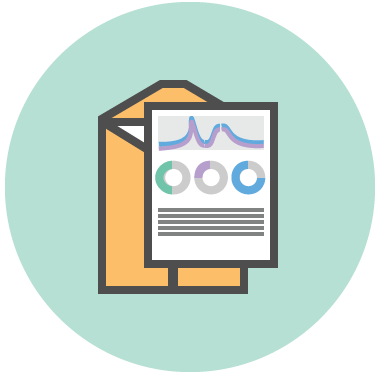 Click here for a live demo of a online report
Create Custom, Branded Labels with QR Codes
Your customers will appreciate the access to information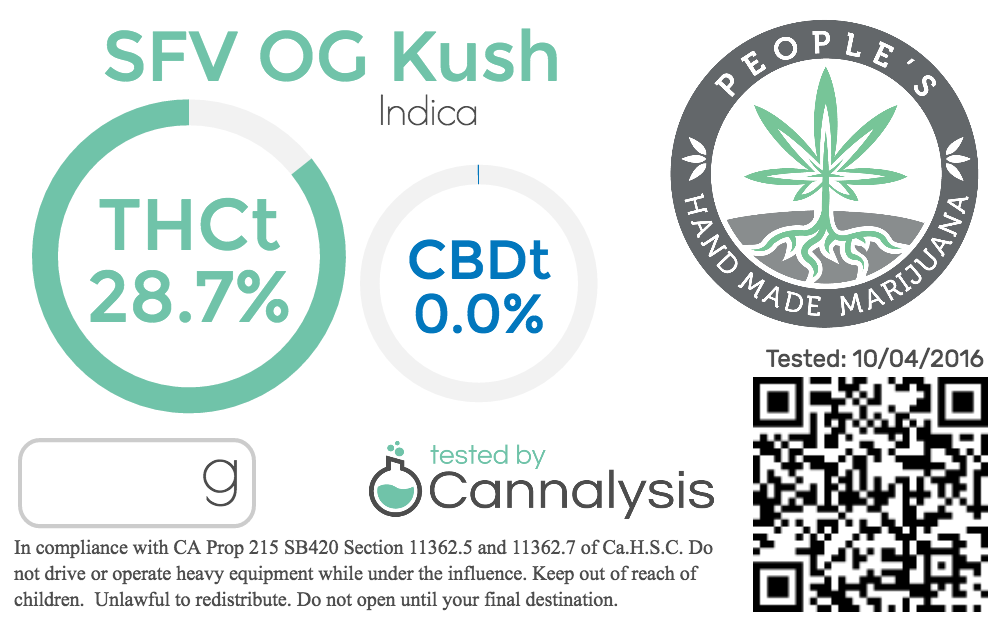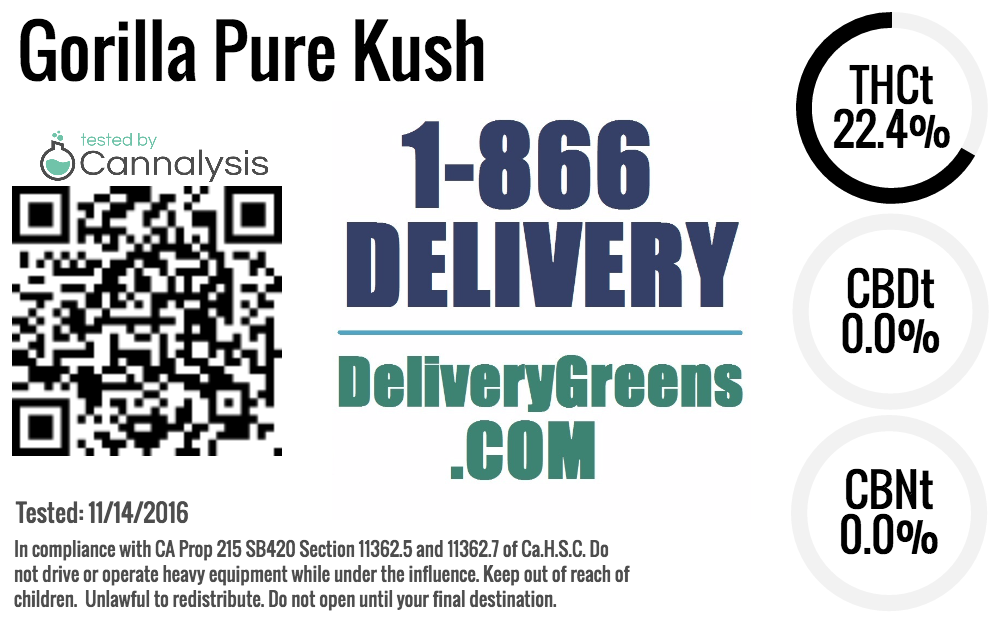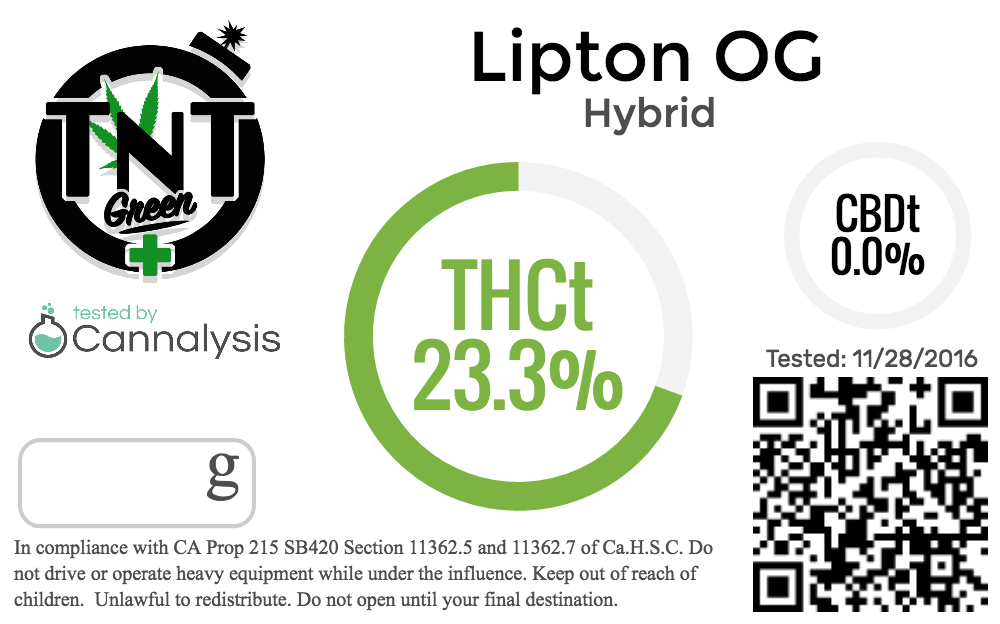 Cannalysis offers printed labels that include your business's logo, customized colors and fonts, as well as a scannable QR code that can be scanned from any scanning app (even Snapchat!) that will pull up the full test results of your tested product.
We take Incredible Pictures of your Product
If we weren't a lab, we would be photographers.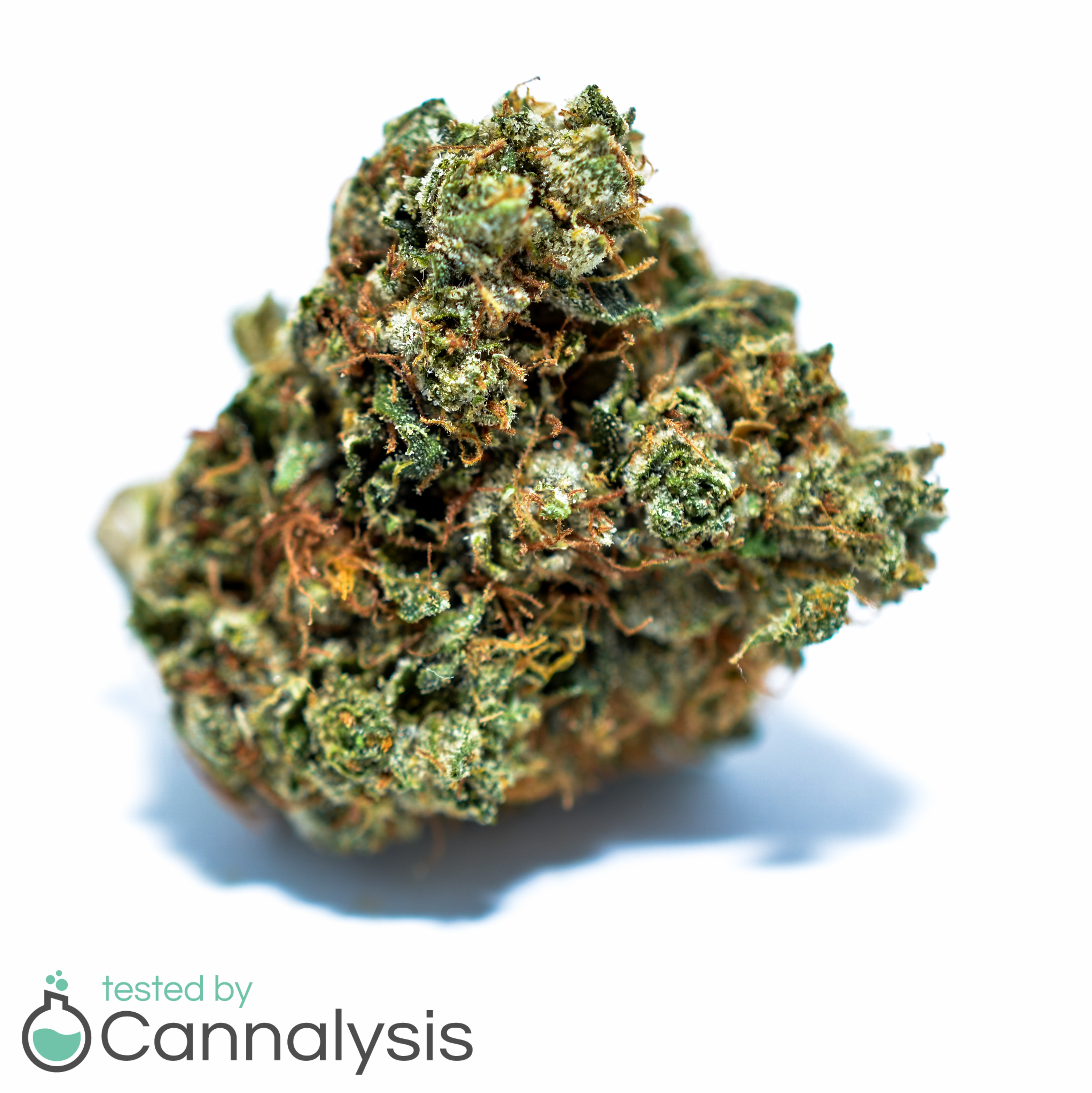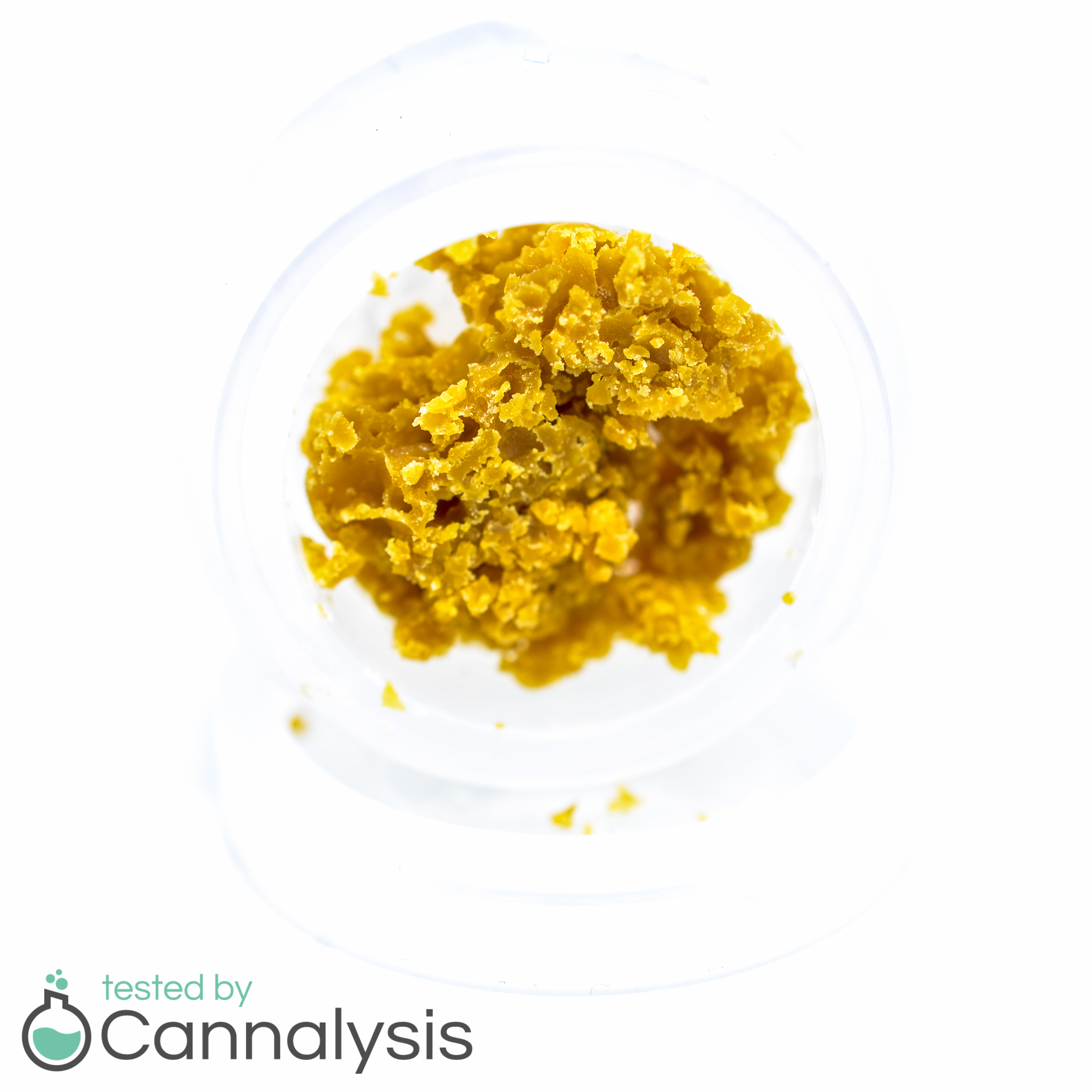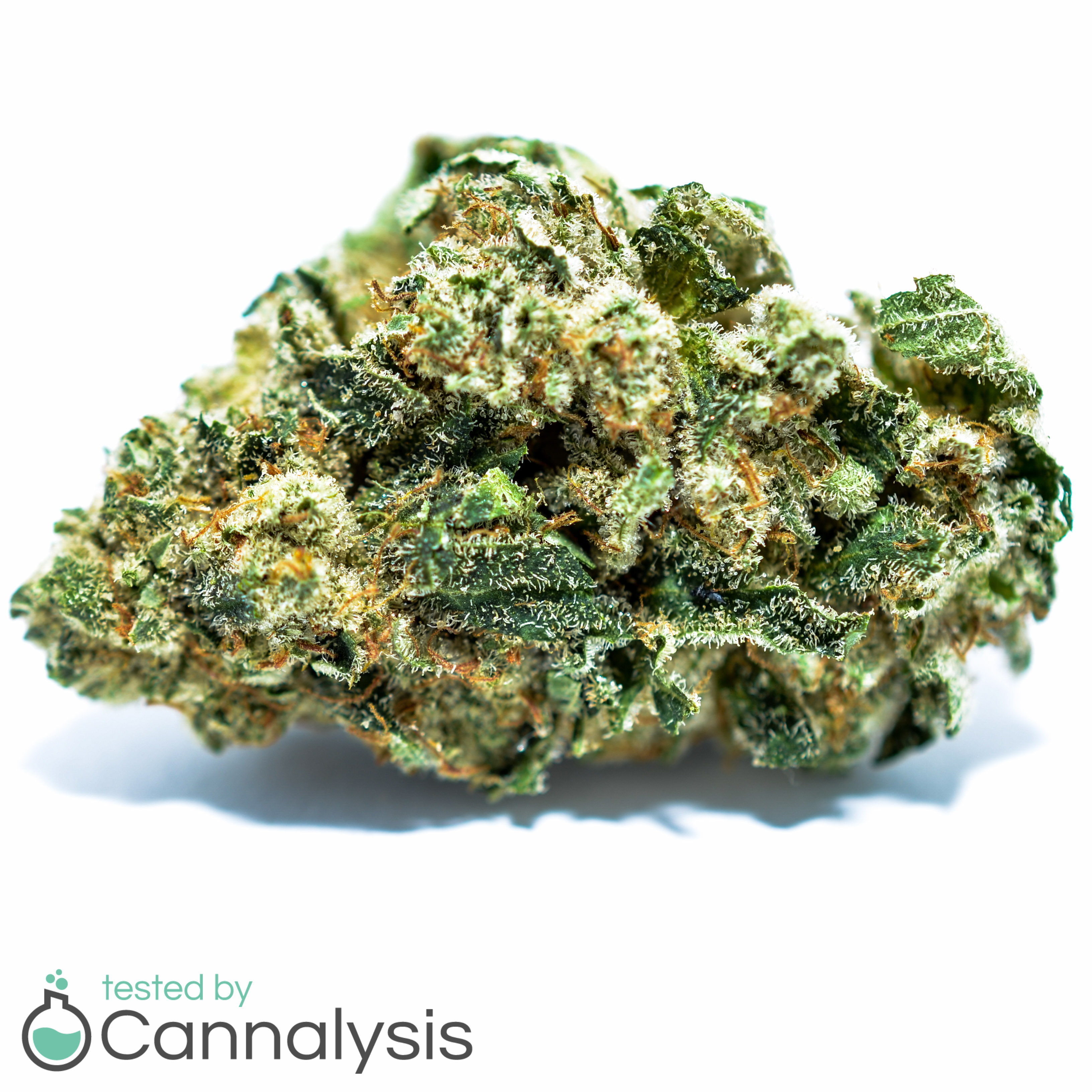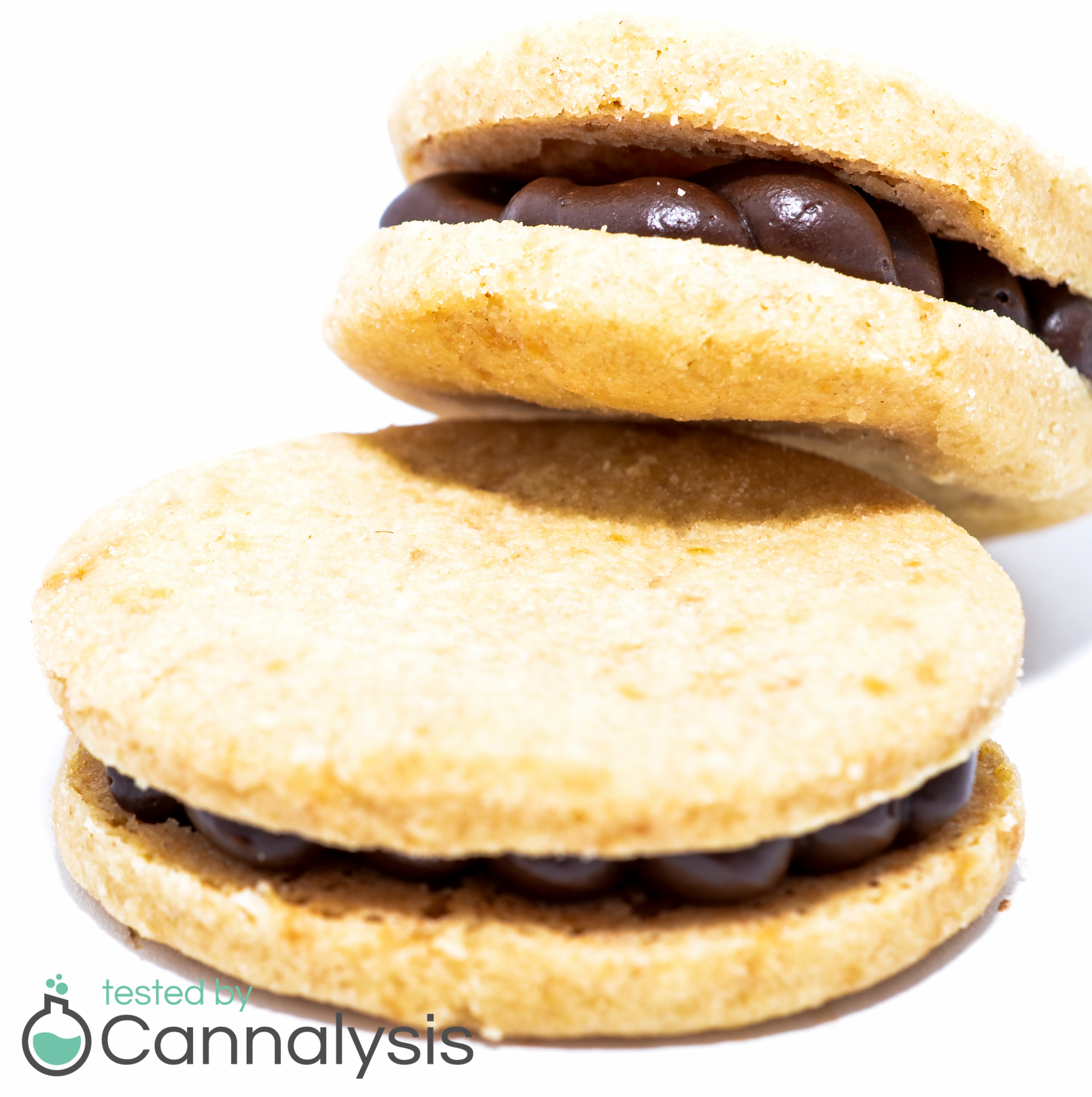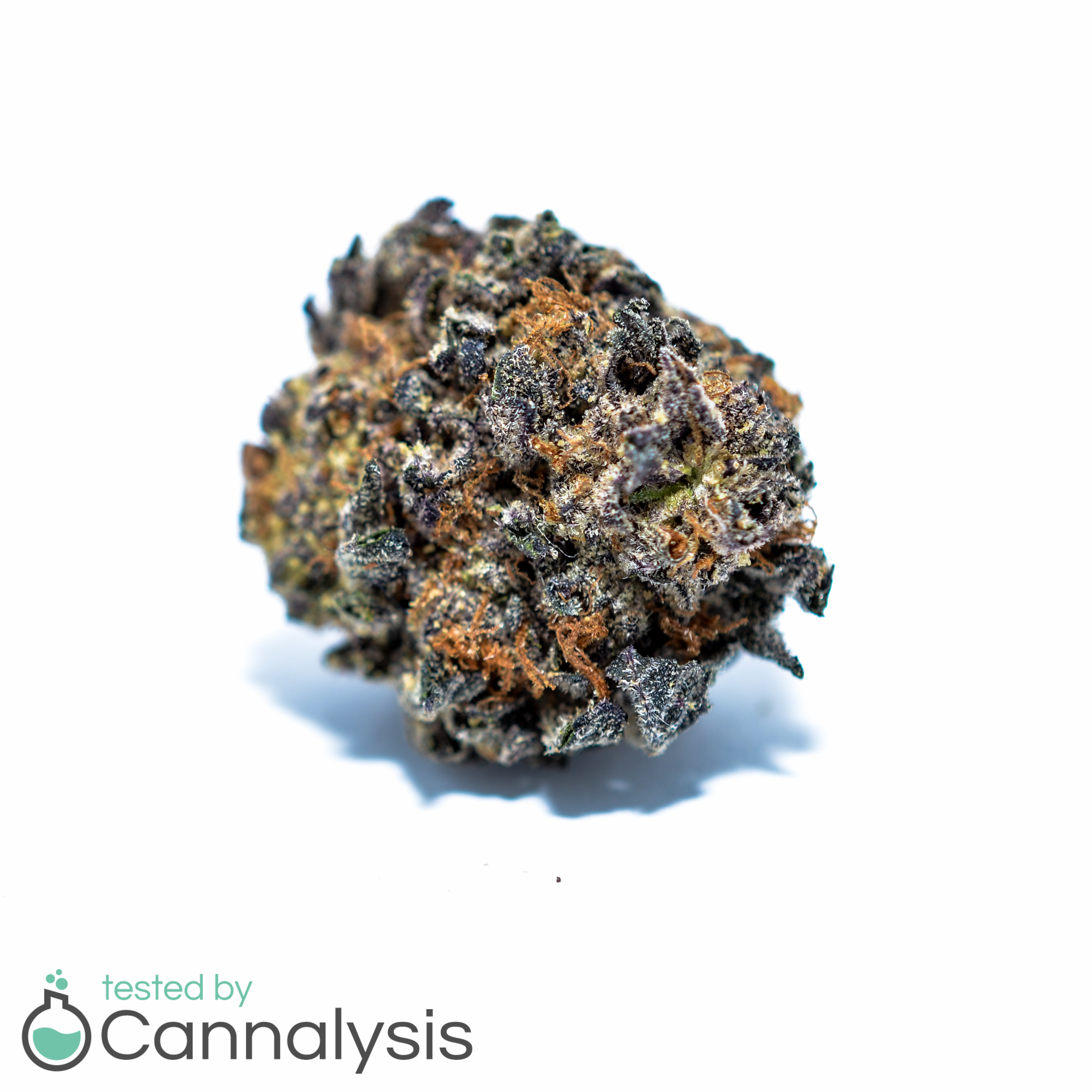 Consumers shop with their eyes first, so why not give them the best visual representation of your product? When testing with Cannalysis every sample is photographed with professional grade macro-photography equipment, highlighting the fine details, up close and in focus.
Additional Sales Tools
Put those test results to work.
We understand how important marketing is to a business, and how expensive it can be. Graphic designers are expensive and putting together an in-shop menu can be an unrelenting to keep current. We've included two additional marketing tools to help ease the burden. Cannagram is a digital canvas that populates the high res photo, test results, strain name and the name of your business. You can move items, resize them, change fonts and colors, etc. to create marketing images for your social media in minutes. Normally this would take a graphic designer, or at minimum expensive graphic design software. With Cannalysis it is free and web based, even do it from your smartphone. Live Menu is a web based streaming menu tool that animates through products you want to highlight. In your Cannalysis profile simply select the items you want highlighted and plug in any computer (or apple tv, google chrome, etc.) into a TV, (or use a tablet) and open your Live Menu. Your high-res pictures, prices, and test results will scroll across the custom branded screen in a professionally produced animation.
Start Testing
Getting started is easy, just contact us!